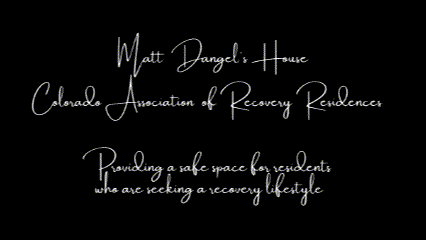 Providing a safe space for residents who are seeking a recovery lifestyle
$125
raised by 2 people
$2,000 goal
Company Description:
Matt Dangel's House is registered and established in January 2022 as a but recently obtained our 501c3 Non-Profit and in the State of Colorado as a Colorado Association of Recovery Residence (CARR). We are located at 3524 El Dorado Drive, Canon City Colorado in Fremont County.
Mission Statement:
M. Dangel's House is a peer to peer run nonprofit organization that is needed in Fremont County + Chaffee, Custer and lake county, Colorado.  Helping others recover from alcohol and drug addiction has become our passion.  Our sober living residences provide a safe, affordable, and structured environment.   By providing a foundation, structure and setting boundaries, individuals find the support necessary to avoid relapse during the early stages of recovery—when they are most vulnerable. To live a life without substance use. Residents will strive to build a foundation so strong that they will live in a place where substance isn't a requirement or a want.
This house is more than a recovery house. We build self-esteem, confidence, and self-worth. This house promotes the safety, resilience, and grit of human needs above any other needs.  We accept our actions that we are not the victims of our circumstances, and then become the victor in our own lives. Our passion is to help community members recover from alcohol and drug addiction.  
Program and service description- Men's house addresses individuals who want help to live and maintain a sober recovery lifestyle. We are here to teach our clients who are willing to work on themselves to become productive members of society along with how to learn from their mistakes rather than continue with the same problem-causing patterns they've gotten used to. We provide structure, integrity, and strengths that teaches life skills to instill confidence and build self-esteem in our clients.  It gives them the necessary skills to continue their sobriety outside of a sober living environment. We are here to teach individuals to learn how to be accountable for their own actions, for those who may have been dealt with a bad situation. Here, we play the victor rather than play the victim.  We will set up a solid foundation that will help stabilize a client to be committed to their recovery. We will also provide the basic needs so that our residents can grow on their own in a very structured environment.
We want to take 8 individual men at a time who not only want a room to rent but also want to strive for success in life. We work with everyone for a minimum period of 2 years. We conduct different stages/ phases for all individuals and determine what that looks like for each specific person. Each phase consists of the hierarchy of needs and assessments list. Everyone will work on goals that are SMART and specifically related to the individual. We teach the 8 dimensions of wellness with a holistic approach. The end goal is to have the client leave this sober living with a confidence and self-worth so they can contribute and become a member of society to be able to provide for themselves the best possible outcome in their lives.
We offer a structured plan for everyone. We require a client to be enrolled in a behavioral health organization as well as any professional which counts as their 5 contacts a week. We require 5 total contacts a week, which can be support group meetings or meeting a professional whether it be their probation officer, licensed therapist, counselor, nurse practitioner or peer coach, and most of all we strongly encourage family involvement. We only require 2 contacts if the individual is currently working.
We will teach clients how to own, accept and grow through peer coaching, probation officers, counselors, medicated assisted treatment (MAT) and family involvement along with any other professionals that may be crucial for an individual to succeed.
We currently have a senior/house manager that oversees the operations of the sober house. Peer coaching/recovery coaching, case management, interdisciplinary and family collaboration, therapeutic groups/relapse prevention planning/family support/sobriety monitoring/outside community peer support meetings, community outings/collaborative treatment planning/house management.