Isaiah Vialpando Memorial Scholarship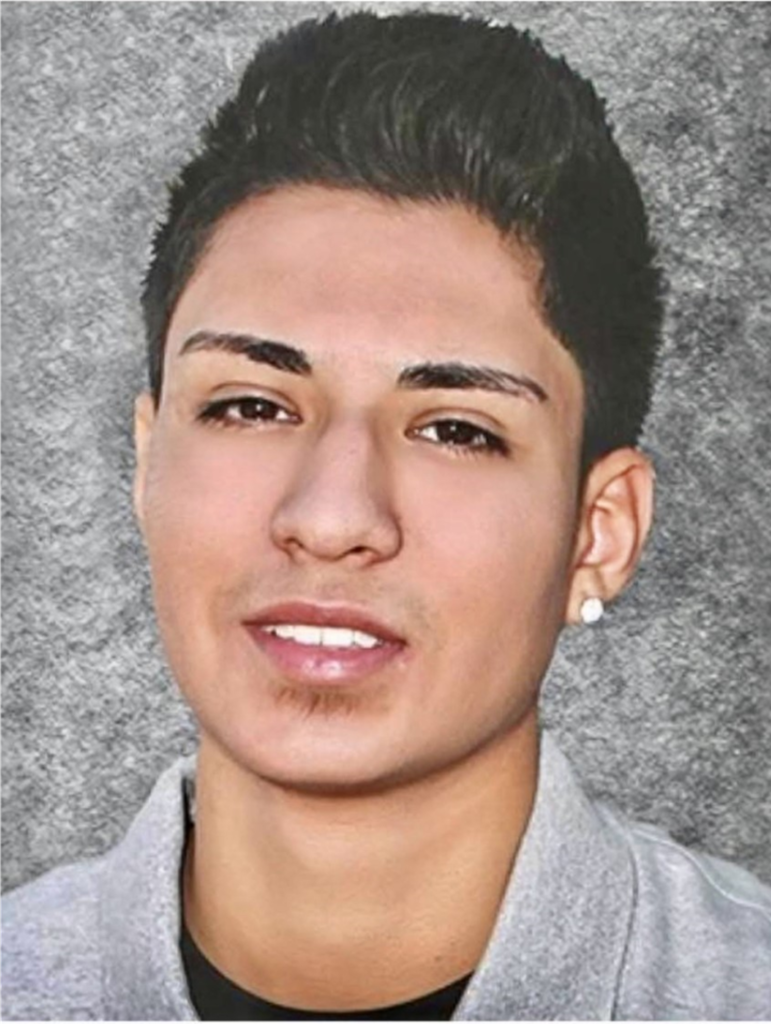 Please consider a gift in memory of Isaiah to the Scholarship. Our goal is to award as many, if not. Your contribution will help a young adu
$2,255
raised by 20 people
$10,000 goal
Building a legacy.
Out of a tragic event, a legacy emerges.
In September 2015, Colorado State University-Pueblo Sophomore, Student Isaiah Vialpando, was shot multiple times in downtown Pueblo after leaving afternoon college classes. Due to his extensive injuries, Isaiah died at the hospital. The year and half long investigation revealed a gang member mistakenly associated Isaiah's vehicle for another gang member and proceeded to shoot and kill him.
Isaiah was on a positive path in his life; He attended Cesar Chavez Academy and graduated from Dolores Preparatory High School in 2013. As a high school student, he took advantage of the Concurrent Enrollment program and attended Pueblo Community College, receiving credits to advance in college after high school graduation. Isaiah had goals, dreams, aspirations; he was planning for his future.
Family and Friends of Isaiah were determined to build a legacy for a life ended too soon. In 2016, a scholarship was established in his memory with Pueblo Hispanic Education Foundation (PHEF). This scholarship was created to give Pueblo's young adults an avenue to utilize their minds for greatness and not to go down the wrong path - but to walk in the positive path Isaiah chose. Family and friends want scholarship recipients to graduate from college and know that because of this scholarship, they were afforded the dreams and opportunities they desired through hard work and determination.
Since 2017, the Isaiah Vialpando Vicla (Spanish for motorcycle) Run was created to raise money for the memorial scholarship. Nearly $20,000 has been awarded to twenty-eight students in the Pueblo Community in three years because of the generosity of businesses, family, friends, the motorcycle community, and the city of Pueblo. That is amost thirty lives impacted in memory of Isaiah.
This year, the run will be bigger and better than ever! This is why we are reaching out to you. Please consider a gift in memory of Isaiah to the 2022 Scholarship. Our goal is to award as many, if not more, students than we did in 2021. Your contribution will help a young adult achieve their academic goals towards a college diploma.
Justice was delivered to the person who committed this crime in the way of a conviction and 23-year sentence. Sadly, that doesn't bring Isaiah back, but if this scholarship can keep another person thriving and succeeding, then Isaiah's legacy wins.
Thank you for your consideration in supporting the 2022 Isaiah Vialpando Memorial Scholarship Fund.
Sincerely,
Robert Cordova & Melissa Vialpando Janelle Quick
Isaiah's Parents Executive Director, PHEF
For information about upcoming events or the Isaiah Vialpando Vicla Run call 719-543-8933, or email s804flmcordova@icloud.com