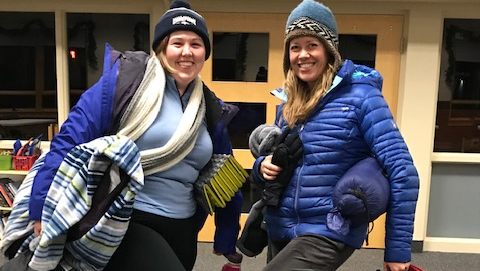 Join me in helping neighbors in their time of need & support the local youth-led Sleep Out!
$1,500
raised by 10 people
$1,000 goal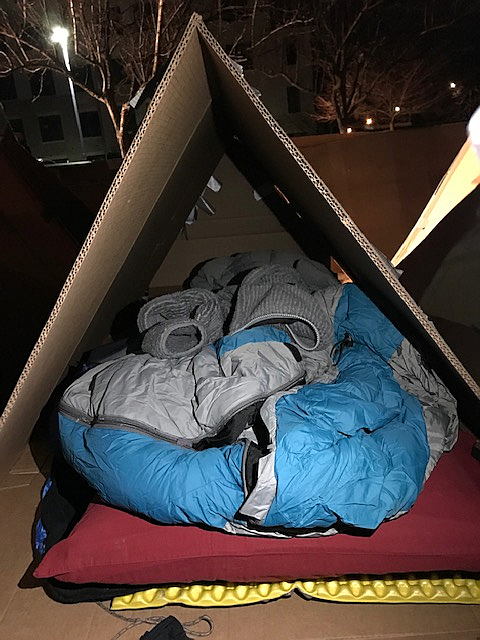 Cardboard box "bed" from 2019 Sleep Out
Hi friends! On December 3rd, the Plymouth Church Youth Group is hosting their annual Sleep Out for Homelessness Prevention. If we raise $1,000 through this campaign, I'll join them by sleeping outside that evening. 
That's right - through your generosity, you can provide critical assistance to keep our neighbors housed AND have me join these awesome youth leaders in spending the cold December night outside. Together, we can make a difference!
Your gift will go to Neighbor to Neighbor, who has been turning local donations into local relief for over 52 years! With our community's support, we helped more than 10,000 families end homelessness, remain stably housed, and prepare for and achieve homeownership last year. 
With your generosity this Colorado Gives Day, we can continue providing housing stability to thousands of Larimer County residents next year – and turn the tide on our local housing crisis. 
The pandemic, inflation, and our growing housing crisis has placed an incredible amount of financial stress on many of our neighbors who were previously secure. In just three years, N2N has gone from helping 45 households each month to 775 households in need of direct emergency assistance. 
N2N's ability to keep families safely housed is thanks to an incredible community of supporters – folks who believe a family shouldn't experience homelessness because of one unforeseen financial challenge. Folks who know our community is strongest when everyone has access to a safe, stable home. Folks who acted to help us prevent 3,661 evictions so far this year.