WeeCycle - Word of Thanks
A nonprofit fundraiser supporting
WeeCycle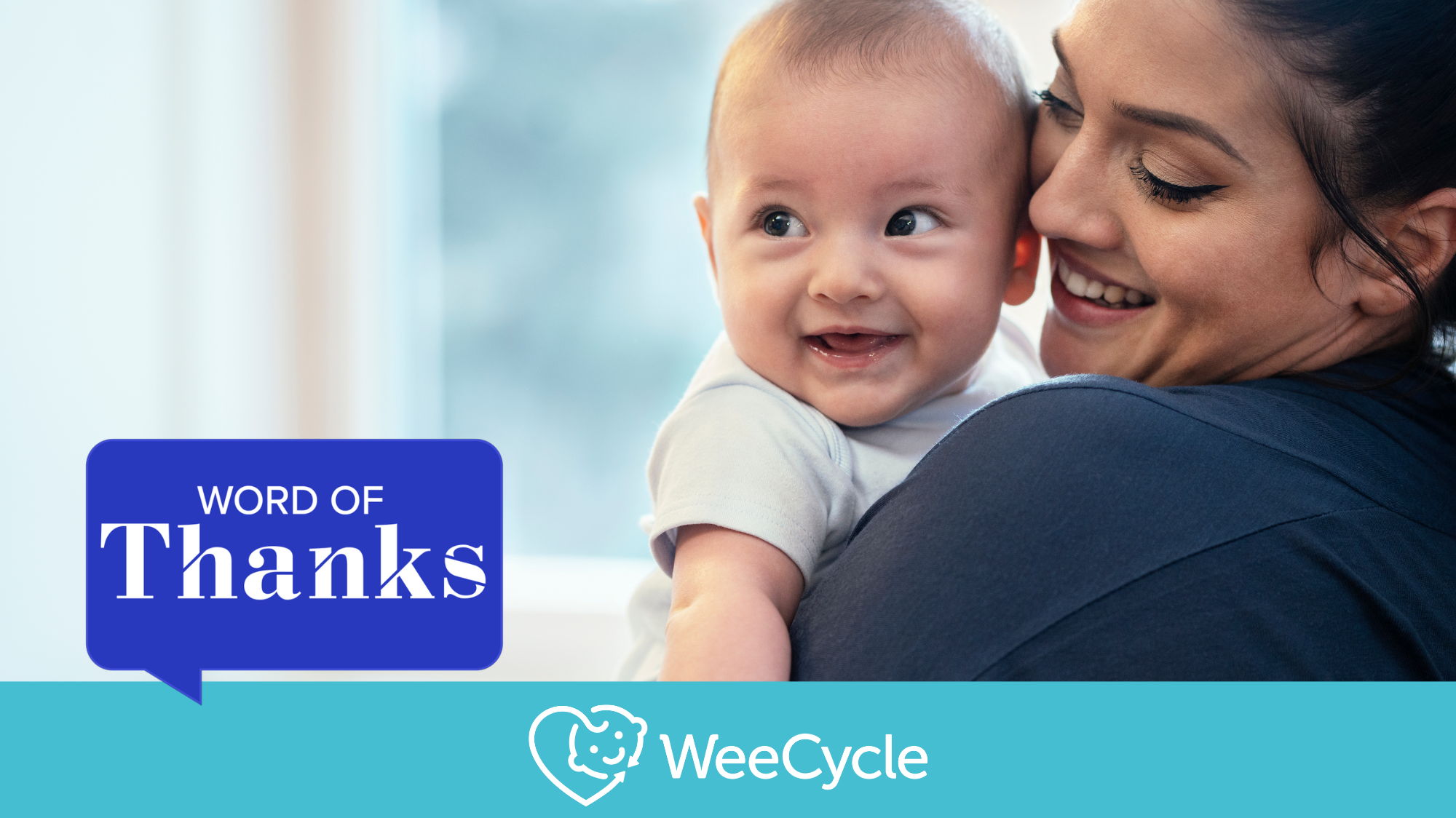 WeeCycle supports Colorado infants and children by providing free essential baby gear and supplies.
$12,237
raised by 414 people
WeeCycle's mission is to recycle essential baby gear and match it to Colorado families in need.
WeeCycle's mission is twofold: to support families with infants and toddlers struggling to provide for their children, and to contribute to a healthier, more sustainable planet for future generations. WeeCycle walks alongside families, caregivers, and caseworkers to restore dignity for those struggling to provide for their families by connecting them to essential supplies such as formula, a safe place for their baby to sleep, a stroller so they can access public transportation and so much more.
Parenting is a journey filled with joy and challenges, but imagine facing those challenges without the resources to provide even the basic essentials for your child. This is a reality for far too many parents, and its impact reaches beyond the physical. It affects a parent's sense of security, well-being and the dignity that comes with caring for their child. 
When you give to WeeCycle, you provide relief to a family that has to choose between buying diapers for their baby and food for their family. Your kindness helps to restore dignity to a family's parenting journey. Join us in making a difference in the lives of infants and toddlers across the state of Colorado.
If we reach our goal of $75,000, WeeCycle would be able to provide more than 10,000 children throughout the state of Colorado with a week's supply of diapers.
$5 provides 7 meals for a formula-fed infant

$10 provides a seasonal wardrobe for a growing baby

$50 provides a stroller as a means of transportation for a family without a vehicle
$100 provides a crib so a child has a safe place to sleep tonight
$250 provides 5 car seats for children to travel safely
$750 provides a year's supply of diapers
$1000 sponsors a Mobile Baby Essentials Distribution event where WeeCycle serves an average of 220 children with essential supplies
By supporting WeeCycle today, you're taking a stand for the well-being of children in our community. Together, we can ensure that every child has access to essential items- contributing to their health, comfort and overall quality of life. Thank you for being a part of this meaningful effort. Your gift provides support, dignity and hope to caregivers who need it most.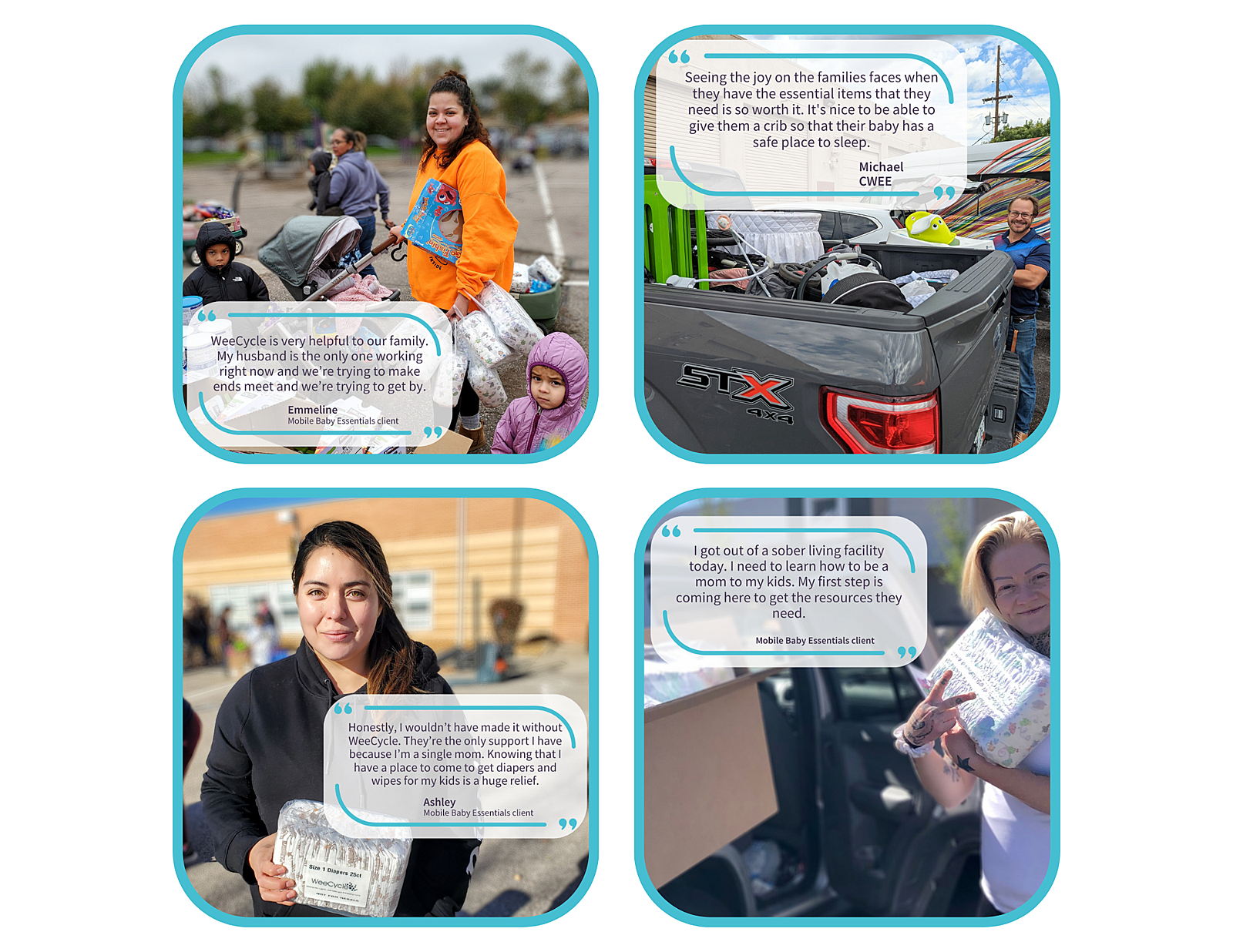 Instagram