Youth Alliance at AVi Move In Sponsorships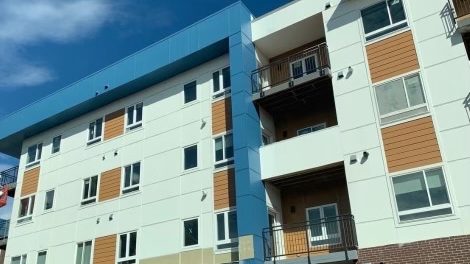 Help us furnish 30 brand new apartments for emancipating foster youth!
$7,390
raised by 28 people
$20,000 goal
We are so excited to announce that construction on AVi is nearing completion!  Now we need your help furnishing them to make sure our participants feel at home from the moment they walk through the door. For some of these youth, this might be the very first place they get to call their own. Choose from our sponsorship levels and donate to help make these units feel like home!
Welcome Basket $75
Give a Youth Alliance participant the gift of a welcome home basket filled with items such as:
Laundry detergent, all-purpose cleaner, broom and dust pan, toilet cleaner and brush, paper towels, toilet paper, dish soap, dishwasher detergent, power strips, and hand soap.
Essentials $250
Help our participants feel at home from the moment they walk through the door with essentials such as:
Twin sheet set, bed pillow, comforter, bath towels, hand towels, wash cloths, shower curtain, bathroom trash can, plunger, dishes, glasses, mixing bowl, cookie sheet, baking dish, silverware and kitchen utensils, oven mitts, kitchen towels, pots & pans, measuring cups, kitchen trash can and bags.
Furniture $700
Add comfort to our units with the furnishings such as:
Bed frame, mattress, box spring, night stand, dresser, loveseat, end table, small kitchen table with chairs, two bar stools.
Entire Unit $1,000
Furnish a whole unit with items similar to those listed above! Welcome basket, essentials, AND furniture.
Customizable Amount
Is $75 too much? No problem! Choose your own amount to give. Every dollar will go towards gift cards, bedding, dishes, towels, furnishings, and more to make these units feel like home for our participants.