Mobile Spay-Neuter/Disaster Relief Trailer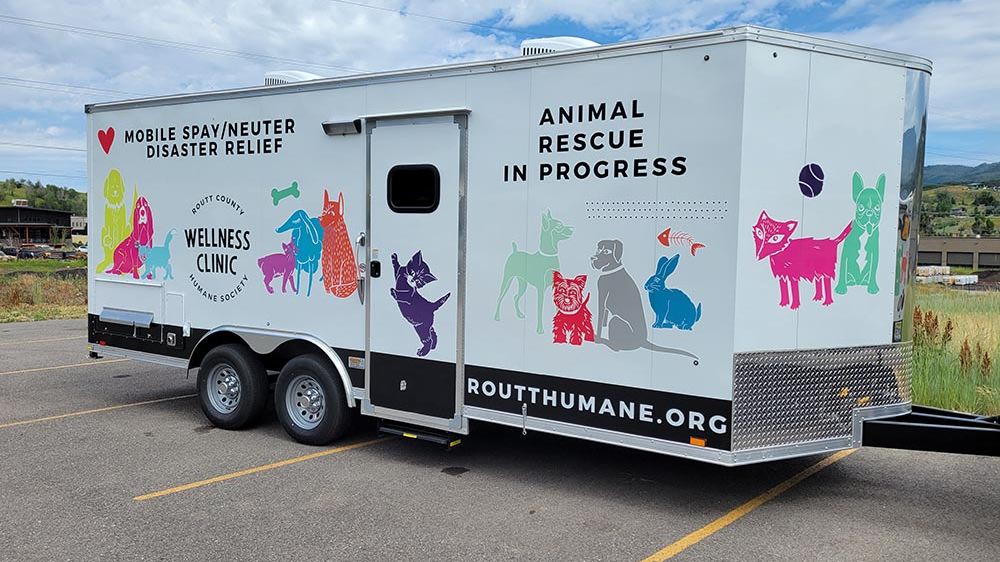 Routt county is in desperate need of the services that the trailer would provide!
$925
raised by 9 people
$10,000 goal
RCHS is continuing to develop programs and acquire resources that are needed to improve the well-being of our community pets. Given our rural location and the lack of available veterinary resources and/or triage capabilities for disasters in the outlying communities, in 2021 RCHS undertook a fundraising campaign to purchase a mobile spay-neuter/disaster response trailer to provide veterinary care to these areas.
The new RCHS spay/neuter & disaster relief trailer arrived in late June and has already taken three voyages providing $15 vaccinations and low-cost spay/neuter services to residents in need in outlying communities. 
With the major purchase of the trailer completed, we still need your help to support the operations and to extend our outreach throughout Northwest Colorado. Won't you please help us save even more lives and reduce pet overpopulation by contributing to this program? We are truly appreciative for your continued support and compassion for our four-legged friends!