St. Anthony Summit Hospital Foundation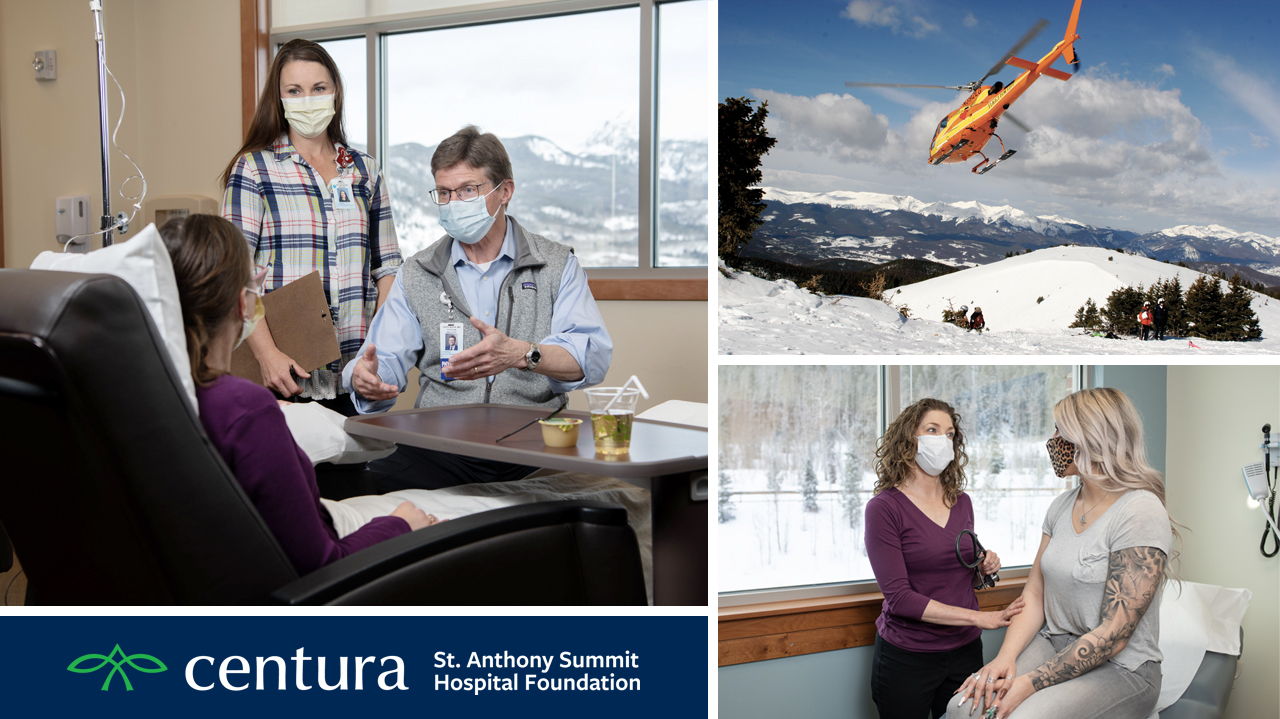 On Colorado Gives Day, your generosity can provide health and healing for our neighbors.
$10,710
raised by 18 people
With your gift to St. Anthony Summit Hospital Foundation this year:
Our Infusion Center's Integrative Cancer Care program can provide the space and necessary holistic care to help our cancer patients focus on healing.
Our Behavioral & Mental Health Fund can offer essential resources to our team of caregivers, so that they can ensure patients' physical, emotional, and spiritual needs are met.
Our Flight For Life® Colorado team can resume its lifesaving service on critical rescue and recovery missions throughout our mountain region—both on the ground and in the sky.
One hundred percent of your gift stays right here in our community and supports the cause of your choice. Together, we can ensure that our neighbors have access to all they need to live whole and healthy lives. We are stronger, together!
Please indicate your desired designation during the checkout process; undesignated gifts will go to Integrative Cancer Care Fund.