STRIDE CHC Refugee Program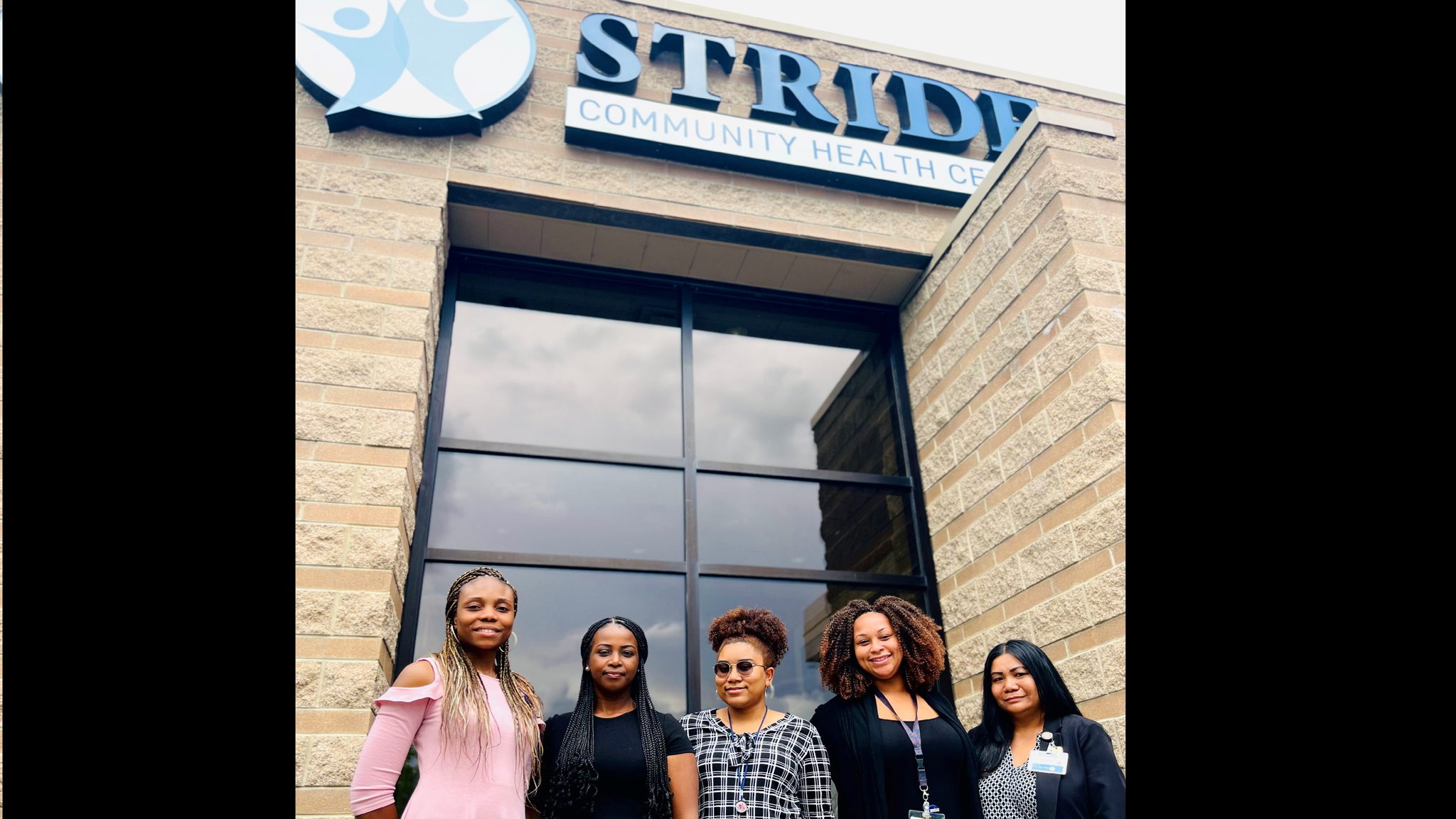 STRIDE welcomes a growing number of refugee patients needing health care support in the Denver area!
Sakina, Jasmine, Kristina, Fehintola, and Thu are a small but mighty team on the front lines of refugee programming and health services in Colorado. 
---
Together, they see over 1,500 refugees per year!
Gaps in healthcare for refugees in the Denver metro area include language barriers and limited access to culturally responsive social services; e.g., food security, affordable housing, transportation access, and reliable childcare. To address these barriers, STRIDE employs the following innovative strategies:
Language barriers: STRIDE provides interpretation services in 138 languages to ensure refugees have access to medical information in their preferred language and to improve communication between patients and providers.
Limited access: STRIDE works with local transportation services to provide affordable transportation to refugee patients who would otherwise have difficulty accessing STRIDE clinics. 
Lack of education and awareness: STRIDE provides culturally relevant education and awareness campaigns to refugee communities via its clinics and outreach.
Stigma and discrimination: STRIDE trains staff members on cultural competence and sensitivity to reduce discrimination, and it works with local leaders in refugee communities to raise awareness about stigmatized care (e.g. mental health, contraception, immunizations, gender and sexuality).
By sharing this campaign with your friends and family OR by making a small contribution, YOU can help ensure these services continue to be available for our new neighbors! 
Thank you for considering!
~STRIDE Refugee Team
Instagram