BackStory Theatre Fundraiser for Broomfield FISH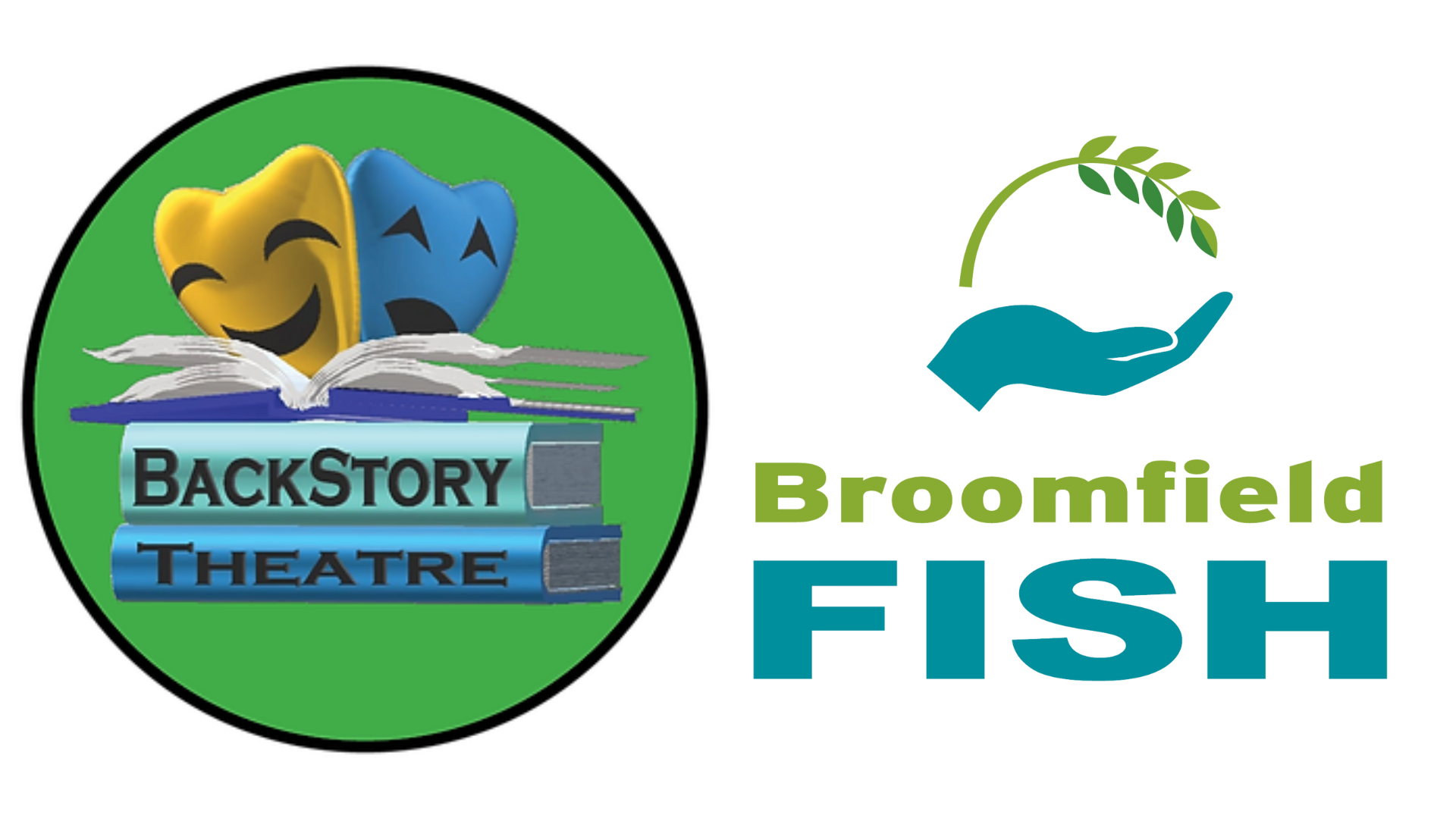 Join us in raising funds for Broomfield FISH, our local food bank and family resource center!
$0
raised by 0 people
$100 goal
BackStory Theatre has partnered with Broomfield FISH for years to bring enrichment activities to our friends and neighbors! During our production of the Sound of Music, please generously support family food security with a monetary or food drive donation!
WHAT IS FISH?
They are a non-profit organization and a family resource center in Broomfield. Their mission is to provide food, emergency financial assistance, and one-on-one mentoring support to Broomfield residents in need.
WHY DO THEY NEED OUR HELP?
The high cost of living and the impact of inflation have made it even harder for low-income residents to make ends meet. In 2023, we have served more than 13,000 unduplicated residents and distributed more than 1.5 million pounds of food! As a Family Resource Center, our goal at FISH is to make sure that everyone has food to eat and a safe, stable home.
HOW CAN YOU HELP?
You can donate on the link above or mail your donation directly to FISH.
Broomfield FISH
6 Garden Center
Broomfield, CO 80020
DID YOU KNOW?
As a non-profit organization, your monetary donation goes further because non-profits don't pay sales tax. 
FISH SUCCESS STORY: "All the people working are always so friendly and make you feel so comfortable. In a time of need, it's an awesome feeling that you do not have to feel guilty or ashamed to reach out for help. Life can throw you a curve but it's good to know that there is a place you can go."