St. Mary-Corwin Hospital Foundation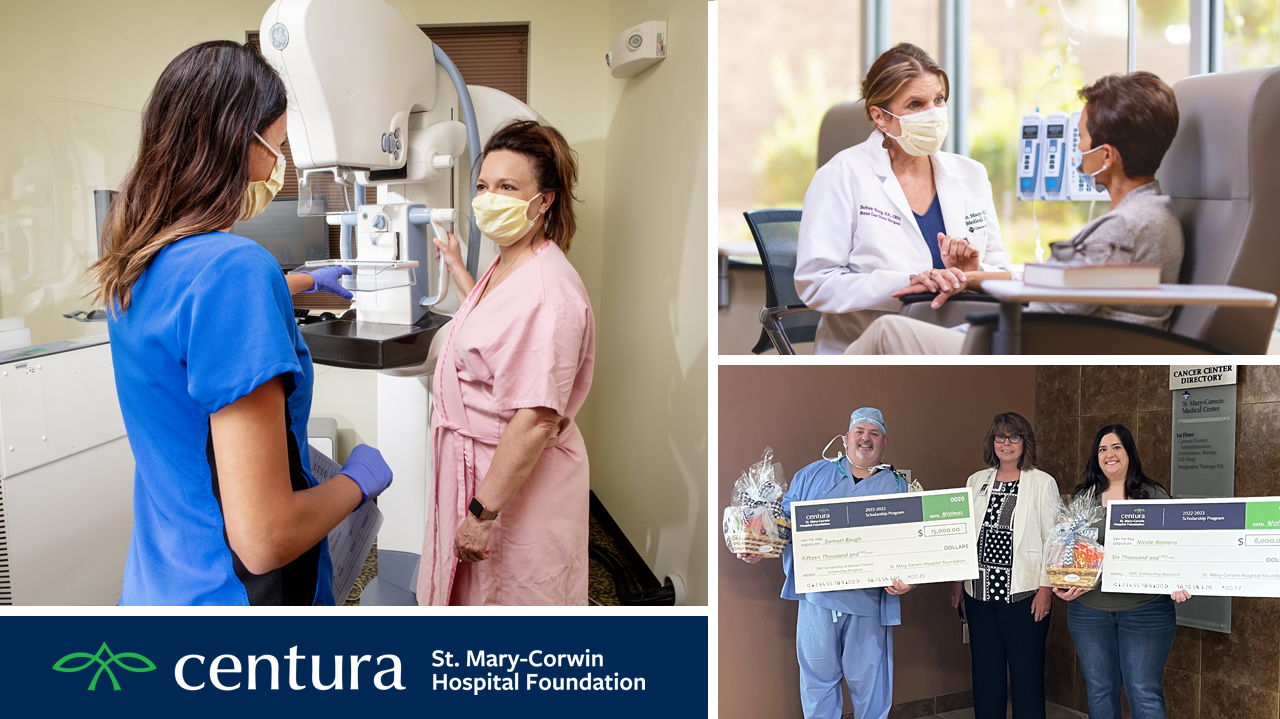 On Colorado Gives Day, your generosity can provide health and healing for our neighbors.
With your gift to St. Mary-Corwin Hospital Foundation this year:
Our Breast Center of Excellence can ensure our community is receiving high-quality care, offering digital mammography, 3D mammography, and Trident tissue imaging capabilities.
Our Dorcy Cancer Center programs can provide world-class cancer care and support to even more patients and families—right here, close to home.
Our Scholarships Program can equip our hardworking caregivers to pursue advanced education in the medical field, improving the care of our patients.
One hundred percent of your gift stays right here in our community and supports the cause of your choice. Together, we can ensure that our neighbors have access to all they need to live whole and healthy lives. We are stronger, together!
Please indicate your desired designation during the checkout process; undesignated gifts will go to Breast Center of Excellence.