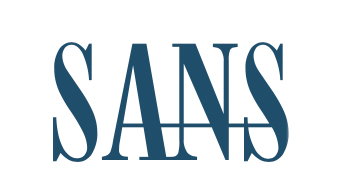 SANs is teaming up with Blind Institute of Technology to raise funds for BIT Academy.
$700
raised by 4 people
$20,000 goal
SANs is extremely excited to kick off another fabulous Cyber Solutions Fest. For this year's keynote session on October 13th, SANS is teaming up with the Blind Institute of Technology. The Founder & Executive Director, Mike Hess and VP of Corporate Engagement, Michael Patellis are joining us for a panel discussion with Meaghan Roper, Product Manager of Accessibility and a surprise guest speaker for a deep dive into how we can make the world of cybersecurity a more inclusive and easily accessible place for all. 
They will be discussing the life-changing career opportunities that are available for blind/visually impaired (BVI) and other professionals with disabilities (PWD). 
The BIT Academy is the first global Salesforce certification training model specifically for BVI and PWD students.  Through BIT's partnership with Salesforce, we were able to ensure that critical components of the platform continue to become even more digitally accessible.  Our 16-week official curriculum based courses conclude with official certifications as Salesforce Administrators and Salesforce Developers.  We have also expanded the BIT Academy for Cisco Networking & Cyber Security official certifications.
SANs would like to extend a hand to you all to invite you to contribute to this fantastic nonprofit organization that strives to reduce the high unemployment rate among the disabled community in America by preparing them, and the employers who hire them, for success in the workplace.