Rachel's Friends supporting ALH!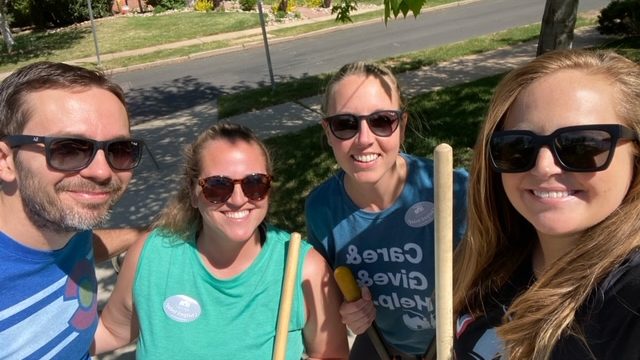 Help me support A Little Help this Colorado Gives Day!
$425
raised by 7 people
$500 goal
Hi Friends!
This year I joined the team at A Little Help (ALH)! Since entering the social work field, I have been drawn to work that helps support, connect, and empower older adults - and ALH does just that.
ALH began in 2005 and has strengthened into an organization driven by local volunteers of all ages who support older neighbors with activities like transportation, yardwork, friendly visits, and household chores. Volunteers learn the benefits of giving back and helping others while strengthening personal connections and their own communities.
If you have questions about the work we do or would like to learn more, please reach out.
Thank you for helping us continue to expand our work and share this vital mission!
Rachel