Doubling our Impact - Every Dollar Counts!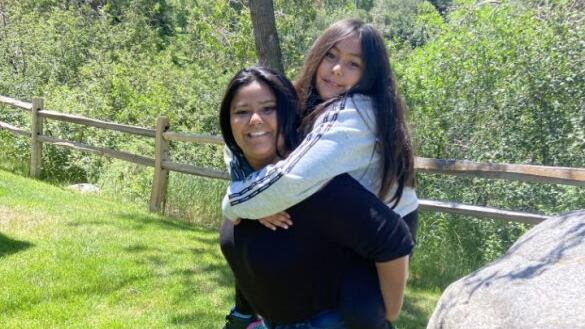 Habitat's vision is a world where everyone has a decent place to live.
$0
raised by 0 people
$5,000 goal
Homeownership Transforms Lives - Tanya Solis
As you know, housing in Eagle County has become extremely challenging over the past few years. I am passionate about supporting the community, and feel grateful to be part of an organization doing such important work. Tanya Solis is a hardworking school counselor that partnered with Habitat to build her forever home. Here is her story:
I have no words to say how happy and grateful I am for everyone that had a helping hand in building my home, my forever home for my family, my daughter, and me. For those who volunteered their time and expertise, the companies that donated their supplies and time, and the habitat crew for doing everything they do. I am thankful to my family and friends for all their support and to those that came out to help. It has been a great opportunity to work on building our home. I have seen it be built up from the ground and seeing it from where we started to now has been great. We are also building relationships with our neighbors while working together to accomplish our dreams. It has been great getting to know each of them and experiencing this together. It has been a great learning opportunity for my daughter to see this process and what it entails to build a home. I have lived in the valley since I was four years old; this is where I grew up, where I went to school, found a career, and got involved with my community. Now my daughter will be able to have that same opportunity because we are able to own a home. I am so grateful for that. She is able to grow up around her family, cousins, aunts, uncles, friends, and a great community. 
Poem by Tanya: 
By putting a date 
On a dream it 
Turns into a goal 
A goal divided Into steps turns into 
A plan and A plan 
Supported by Actions turns into 
A Reality!