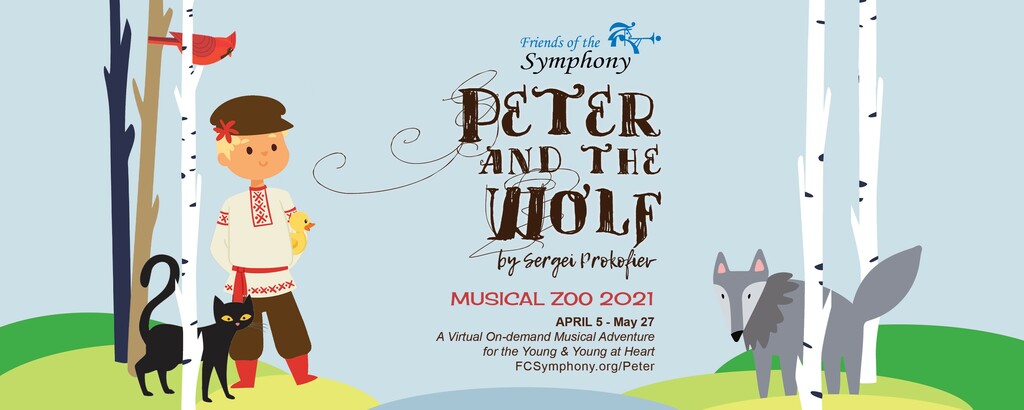 The Friends of the Symphony's Musical Zoo, a vibrant and collaborative performing arts program, is a beloved community staple.
$50
raised by 1 people
$2,000 goal
Each spring, the Friends of the Symphony hosts Musical Zoo, an exciting in-person program of music and education designed for the young and the young at heart!
This annual live event features various activities designed to help participants learn about a wide variety of music, especially traditional symphonic instruments and non-orchestral instruments from around the world.
MUSICAL ZOO 2021 is an "animal of a different stripe." Due to COVID-19 restrictions, this year's experience will be an abbreviated and virtual online production. The performance has been pre-recorded in a safe, socially-distanced location. Conducted by Maestro Wes Kenney, the Fort Collins Symphony performs Sergei Prokofiev's popular children's musical tale, Peter and the Wolf, complete with narration by Scott Wheeler and dancers from Canyon Concert Ballet.