Maddy in Mind-Boulder Junior Rangers Fundraiser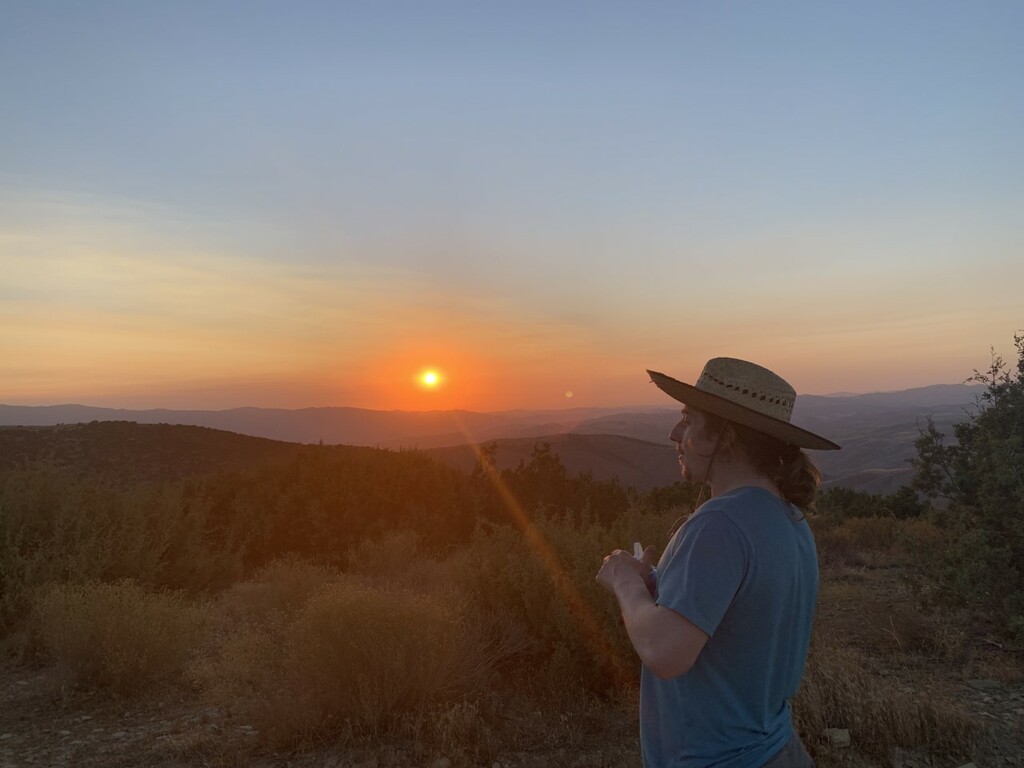 Oliver, Jordana, Shayna, Hanna & Maddy Lignell
$7,649
raised by 48 people
To be able to support a program that had a direct and fundamental impact on Maddy Lignell's life eases our grief, if only for a moment. We find Maddy in the woods, with the Junior Rangers, with nature and with all of us. 
We have chosen to partner with Boulder Junior Rangers because this program reflects many of the values that Maddy held dear. Since childhood, Maddy loved to explore and care for our natural environment. Whether hiking, climbing, camping, or photographing the outdoors, Maddy got outside every chance he got. As a young adult, he supported nature in more practical and progressive ways. He donated his time, treasure and talents to causes like the Sunrise Movement and worked on campaigns supporting local political candidates who advocate for important climate change policies like the Green New Deal.  We also find great congruence between the commitment of Boulder Junior Rangers to maintaining and improving equitable, inclusive practices and Maddy's own personal research about and holistic and deep investment in supporting diversity, equity and inclusion.
The Boulder Junior Rangers program offers paid jobs for teens to work with the City of Boulder's Open Space and Mountain Parks (OSMP) department. Junior Rangers complete trail maintenance and construction, forestry, and ecological restoration projects. The Boulder Junior Rangers program also provides career and leadership development as well as teaching important work skills. Since being established in 1965, it has employed over 4,000 youth and created a legacy of community champions who are personally invested in the future of OSMP and all public lands. Junior Rangers programming today also incorporates intentional support of youth from diverse backgrounds, increasing community-wide experiences in the outdoors and pays special attention to mental health and wellness for staff and Rangers alike.
Maddy Lignell worked with the Boulder Junior Rangers for four years as a young teenager. On his crew, he learned environmental stewardship, teamwork, and leadership. In his second year's application Maddy wrote, "being out in nature helps me get in touch with my mind and my body. To know you helped someone's outdoor experience by keeping the trail in good condition is its own reward." The experiences he had in Junior Rangers shaped and influenced the person Maddy was: compassionate, curious, conscientious, generous and adventurous. 
Our contributions this year will help purchase gear, including boots, backpacks and bus passes for kids who can't afford them, stipends for mentors who provide extra support for potential Rangers, and staff training on mental health topics, bias and microaggressions and other relevant and timely topics. 
Boulder Open Space Conservancy (BOSC) is an official non-profit partner of City of Boulder OSMP and is hosting Maddy's Legacy Fund. Donations made in 2023 through BOSC will be given to OSMP Junior Rangers program at the end of the year.
Click here to read the 2021 annual report to learn more about Boulder Junior Rangers' impact. 
To learn more about Maddy Lignell and the 2023 Gathering for Maddy in Boulder on August 12, 2023, please take a look at this website.
We gratefully acknowledge that many have already donated to Maddy's Legacy Fund. Thank you!
Directly below is Maddy's application to BJR, circa 2008.