Bring the Little Village "Back to School"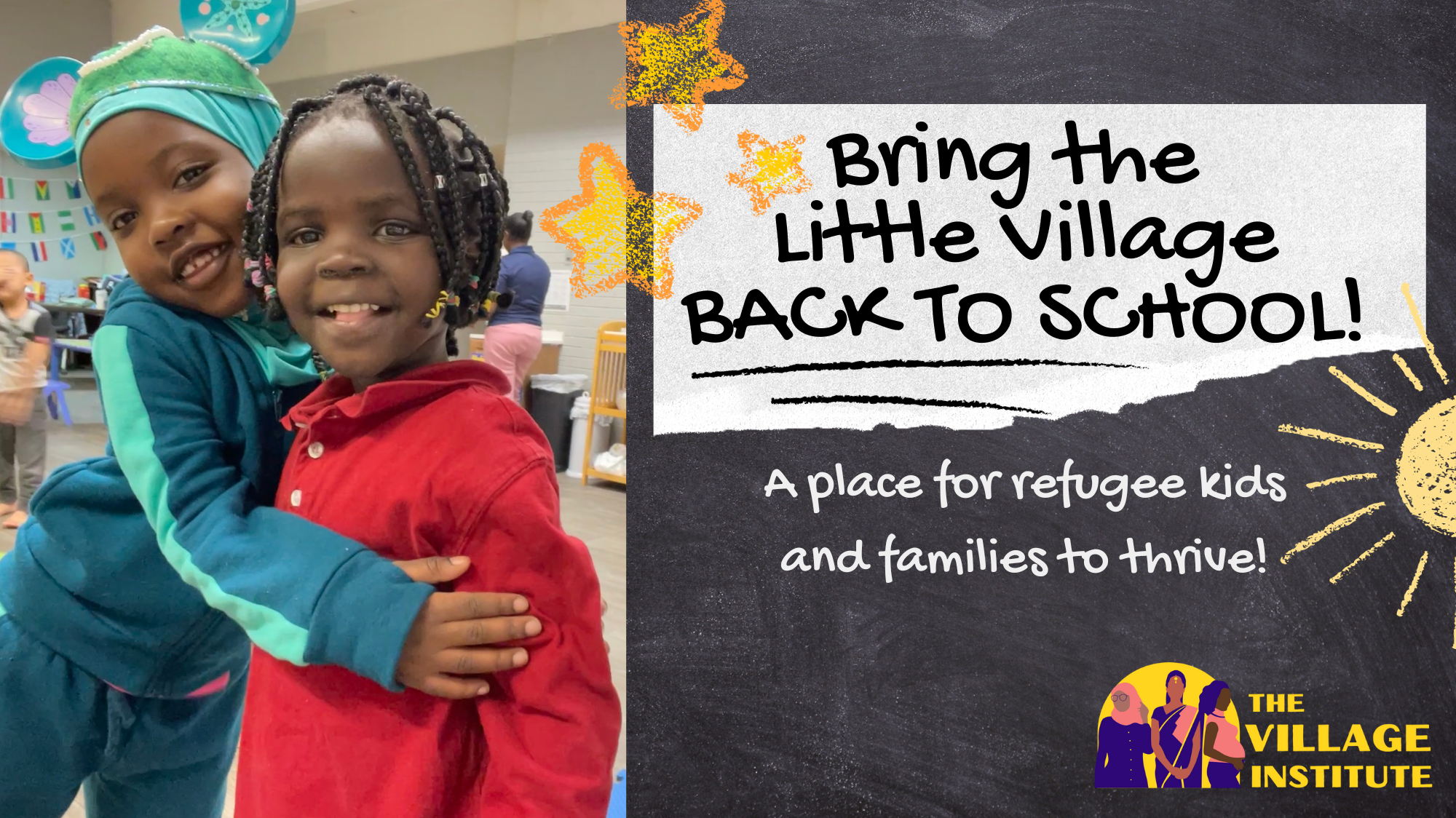 Help us create an even more extraordinary early learning program for refugee kids and families!
$57,563
raised by 47 people
$100,000 goal
Help the Village Institute Bring The Little Village "Back to School!"
**Colorado donors - read on below to learn how your gift of $100+ may be eligible for a 50% tax credit!**

The Little Village is the lifeblood of The Village Institute's ecosystem - a joyful and loving early learning space for young kids and their families from over 10 countries. Our kids are bright and full of life AND they come to us with much higher needs than many of their U.S.-born peers - with a majority needing specialized developmental and social-emotional support.
After learning alongside kids and families over the last two-and-a-half years, we have intentionally paused operations so that we can create an environment and curriculum that even better supports their needs. We are excited to be working alongside our fantastic partners at Montessori on Wheels to collaborate on the redesign of The Little Village, allowing us to create a high-quality, inclusive program for children from diverse backgrounds. We plan to re-open in January 2024, and we need your support to make this happen.
In the coming year, your support will help us make The Little Village an even more extraordinary learning environment by:
- Introducing a culturally and developmentally inclusive, Montessori-inspired curriculum to our classroom 
- Providing specialized training to our refugee, immigrant and first-gen teachers
- Supporting parents through meaningful engagement and education programs
- Bringing our amazing Little Villagers BACK TO SCHOOL!
Help us meet our goal of raising $100,000 by the end of the year! Every contribution makes a difference:
$50 = One day of a child's education
$100 = Translated materials for a parent education event 
$250 = State of the art learning materials for our classrooms
$500 = One month of specialized coaching for a refugee/immigrant teacher
$1,000 = Montessori certification course for a refugee/immigrant teacher 
$1,500 = One month of a child's education 
$5,000 = One semester of healthy, culturally relevant food for our kids 
$10,000 = One month's payroll for our refugee/immigrant teaching staff 
$20,000 = One year of a child's education
The Colorado Child Care Contribution Tax Credit
Gifts to The Little Village campaign qualify for the Colorado Child Care Contribution Tax Credit. 
This program allows Colorado taxpayers who make a monetary contribution to promote child care in Colorado to claim a state income tax credit of 50% of the total contribution, up to $100,000 (for a $200,000+ donation). 
Eligible donors giving a donation of $100 or more will receive a Child Care Contribution Tax Credit Certification (DR1317).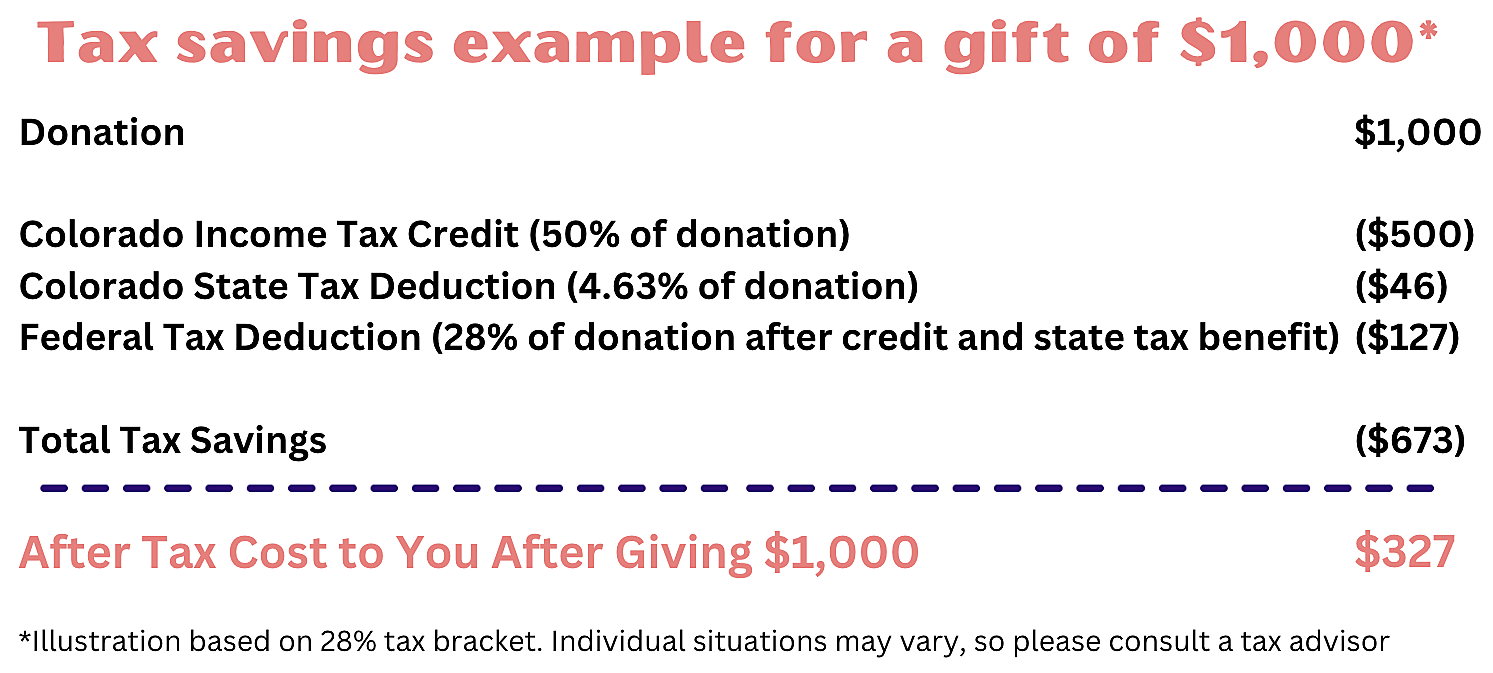 The Village Institute is fiscally sponsored by The Barton Institute for Community Action. 
If you prefer to mail a check, please address to The Village Institute c/o The Barton Institute at 1114 W 7th Ave, Suite 215, Denver, CO 80204 and note "Little Village campaign" in the memo line.
Instagram