Alianza LatinX- LatinX Alliance (ALLA)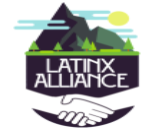 Thank you for your support!
$850
raised by 14 people
$5,000 goal
Alianza LatinX- LatinX Alliance (ALLA) is project of Integrated Community. ALLA was formed in 2020 as a response to the rapid change in demographics in the Yampa Valley. Latinx is becoming the largest minority group in our region but it lacks representation where key decisions are being made.The lack of representation, diversity, the invisibility of our Latinx community in all leadership narratives, lack of peer networks in rural Colorado, lack of professional development and support among people of color are just some of the barriers. With these barriers in mind, the vision is to create a pipeline of Latinx leaders in our community by inviting and empowering new leaders by providing professional development opportunities, creating a safe place to talk about issues that Latinx constituents face every day, and working collectively to dismantle the oppressive systems that prevent our people from rising to the top in every aspect of their lives.
In order to change the narrative, Latinx leaders need to ensure we focus our energy on raising the next generation of young leaders and actively create opportunities for them. We want to pave the way for more people of color to feel empowered and prepared to take on leadership roles.