Aaron Watson for IDA Colorado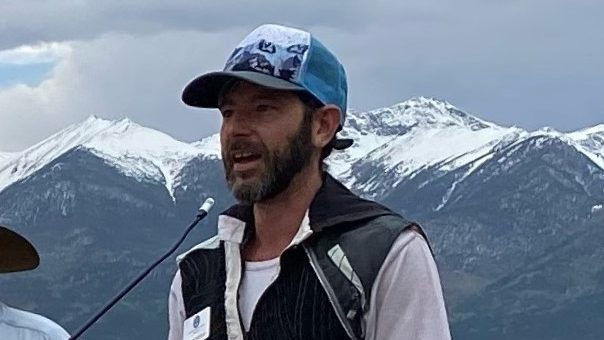 Show your love for dark skies! Help us protect Colorado's wonderful night skies.
$320
raised by 3 people
$2,000 goal
Aaron Watson, Chair of IDA Colorado
The Colorado chapter of the International Dark-sky Association supports dark sky projects throughout Colorado. We need your help so we can continue expanding our work throughout the state.
The State of Colorado has begun supporting our work and is providing funding for the Dark Sky Mentor Program. We have already seen a rapid expansion of our dark sky network including new places entering the International Dark Sky Places pipeline to achieve the certification.
For April of 2022, Governor Polis proclaimed "Lights Out for Migrating Birds Month," in connection with our Lights Out Colorado program. For June of 2022, Governor Polis proclaimed "Dark Sky Month in Colorado."
Our Lights Out Colorado program is working to provide free educational materials for school teachers to teach students about migrating birds and the perilous impacts of too much artificial light at night.
IDA Colorado continues to make the most of our partnership with the Care For Colorado Coalition. We made waves in 2022 with our breakthrough Monthly Messaging called "Unveil the Night." We will continue to provide content for the 2023 season.
The International IDA organization is going through a restructuring process, and IDA Colorado is transitioning to a Colorado nonprofit corporation. One of our major projects for 2023 is hiring a part-time staff to handle our various projects and partnerships, and to run the day-to-day tasks of the organization.
The Colorado chapter is here to stay. There is so much to do and we need your help. Please contribute--either your time or your money--so we can continue working to preserve, protect, and improve access to the night throughout the state. Help us continue our mission to protect the night!
A one-time donation is wonderful, but if you can give a recurring monthly donation that would greatly enhance our ability to protect the night all year long.
Thank you and starry regards!
Aaron