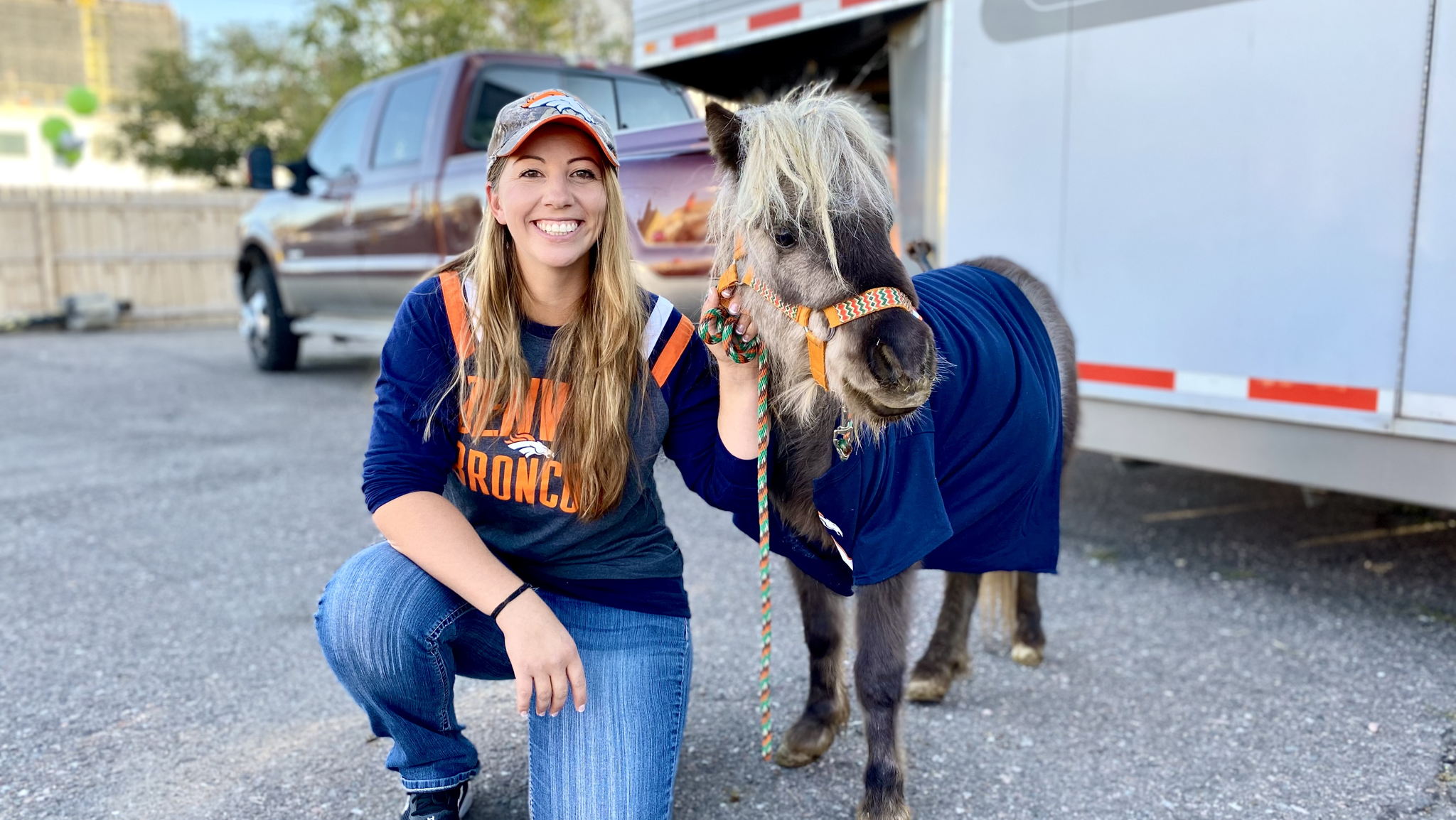 Be the reason a life is saved today.
$795
raised by 8 people
$6,300 goal
10 years ago, I bought a one-way ticket from Maine to Colorado. Having graduated with my masters degree in nonprofit management and having a love for animals, Zuma's was my first stop. I was on a mission to save lives, but at the time, I didn't know Zuma's and founders Jodi and Paul Messenich, would change mine.
When I began volunteering at Zuma's, I had just had my baby girl (Lily). I didn't have family here and within a couple of months of being a new mom, I was faced with a very difficult decision. My partner had began using drugs heavily and had become abusive. When it got to be unsafe for myself and my daughter I packed our clothes in trash bags and headed to the only safe place I knew- Zuma's.
Jodi and Paul hadn't known me very long, but without hesitation they gave me a job and a home rent free. For two years I lived and worked alongside them as I raised my baby girl. During that time they helped me get back on my feet. They changed the trajectory of my life and like many others, I would not be here today without them.
Over the years, they have donated their entire life savings to helping others and have never asked for anything in return. In fact, they continue to volunteer every day to lead the organization and they do so from their heart. They have saved and continue to save hundreds of lives, whether it be horses, veterans, single moms, or children who needed them when there is literally nobody else. The Messenich family, along with a small staff of seven and some amazing volunteers, have done this with little ask from the community. We are now at a place that we need people like you to join us in order to continue to be a voice for the voiceless. If you too would like to help save a life, I ask you to join me and donate now.
Your gift helps ensure the safety of abused and neglected animals, while giving people a safe place to reach their fullest potential.
In our state, in 2020 there were:
- 63 deaths as a result of domestic violence
- 83 youth and 153 veterans who committed suicide
- 6,000 unwanted horses in need of rescue
Each dollar raised ($6,300) represents a life. Let's help prevent more loss by funding Zuma's programs that "provide life-saving rehabilitation and sanctuary to homeless animals and pair them with troubled humans in an animal-assisted therapy setting."
Thank you to my friends, family and supporters for your generosity and help of reaching my $6,300 goal- I appreciate you more than words can describe. Thank you.