Help Grow the North Fork Valley's Economy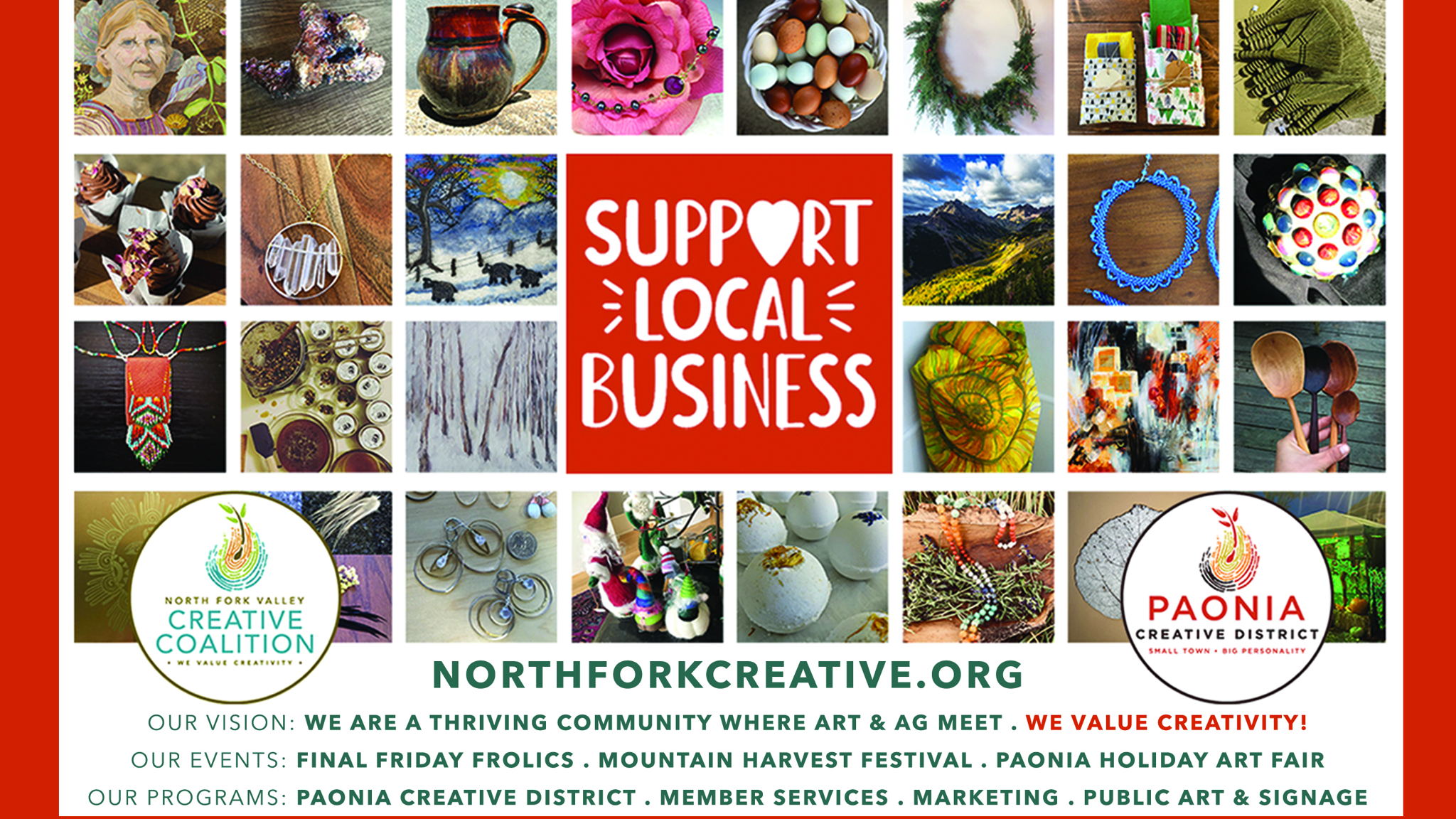 Please join us in supporting art, agriculture & creative industries to strengthen our community!
$1,395
raised by 17 people
$20,000 goal
We envision a thriving community where art and ag meet.
The mission of the North Fork Valley Creative Coalition is to grow economic activity, nurture creative community networking, create opportunities for our youth, encourage self-sufficiency, and increase the beauty of our public spaces while celebrating our local heritage and character.
OUR GOAL IS TO GROW THE ECONOMY IN THE VALLEY BY:
Attracting more visitors
Encouraging artists and creative entrepreneurs to find their homes here
Revitalizing and beautifying our community
Celebrating and strengthening our community's unique identity and heritage
Showcasing cultural and artistic organizations, events and amenities
Enhancing and preserving a quality of life here that is very special
We do this through supporting local independent artists, farmers, food-makers, and creatives through a variety of community events. Most notable are our signature events, including:
~Final Friday Frolics (year-round monthly art walks)
~Mountain Harvest Festival (September)
~Paonia Holiday Art Fair (December)
To learn more, please visit us at www.northforkcreative.org
Thank you for your support!