Colorado Open Space Alliance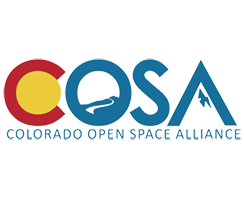 When you support the Colorado Open Space Alliance, your gift will further the protection and preservation of Colorado's special places throu
$2,255
raised by 24 people
$10,000 goal
The Colorado Open Space Alliance (COSA) is a project of the Colorado Nonprofit Development Center made up of Colorado-based publicly-funded local government open space programs that work cooperatively to share information, create public awareness, and foster partnerships needed to protect and preserve the special places of Colorado. COSA strives to achieve its purpose by:
Sharing Information - Provide networking, information, skills and resource sharing, training, mentoring, technical assistance, clearinghouse activities and communication among publicly funded open space programs.
Creating Public Awareness - Promote land conservation benefits and program successes.
Fostering Partnerships - Create and nurture partnerships to assist in program implementation, fundraising and large-scale projects among open space programs, landowners, land trusts, conservation and land use organizations, and other government programs.