Coaldale Historic Schoolhouse - CCBA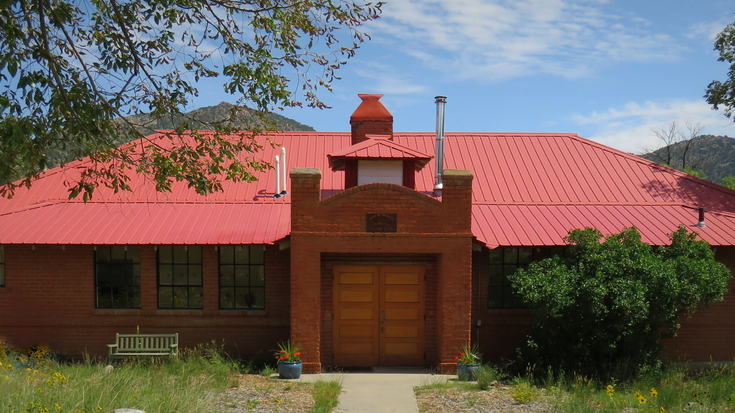 Please help the Coaldale Community Building Association (CCBA) to preserve 100 + years of history.
$990
raised by 20 people
$2,800 goal
The Coaldale Community Building Association (CCBA) is a 501(c)3 nonprofit that is tasked with preserving, enhancing, protecting, and improving the Coaldale Community buildings in unincorporated Coaldale, Colorado, including the Historic Coaldale Schoolhouse.
In 2021, it was observed that some of the 100+ year-old trees which surround this remarkable building had started to die off. The goal now is to fundraise, in order to replace these trees, to provide shade for future generations.
Last year's CO Gives campaign resulted in five new trees being planted and we hope to plant more in 2023. 
"When we plant trees, we plant the seeds of peace and seeds of hope"
Wangari Massthai
Here is a brief history of the Historic Coaldale Schoolhouse:
Prior to 1870, Coaldale and the Arkansas River Valley area was inhabited by Native Americans from the Southern Ute tribe. After the Civil War ended, people began moving west for better opportunities. Some of these people came for mining, agriculture, and jobs with the new railroad.
The 1880 Census records show that Coaldale had a rich cultural diversity, with residents hailing from all over the United States and Europe. The census also included some freed slaves. Everyone heading West was seeking a better life.
The first schoolhouse in Coaldale was of wood construction and was not built to last. It was destroyed in the flood of 1921. A new building was completed by Salida contractor A.W. Klarenback, in the Fall of 1923. The new building became the center for community activities and served as a school until 1951. In 1956, the Coaldale, Cotopaxi, and Stout Creek Schools consolidated and the Coaldale schoolhouse was deeded to the public as a community building. The building was registered as a historic site in 2004.
In the ensuing decades, the Coaldale Historic Schoolhouse has continued to provide roots for the community, as the "hub" for local gatherings. These events have included a local farmer's market, exercise classes, luncheons, concerts, weddings, and other milestones. The schoolhouse is supported by membership dues, rents, and donations.
Please help support these efforts by donating today!
If you are also a Sangre de Cristo Electric customer, you can request to have your CCBA donations matched. Just upload your CO Gives donation receipt to the SDCEA website (Matching Grant Program). It's an easy way to double your gift and impact in the community.