Black Lives Matter 5280 Freedom School Summer Camp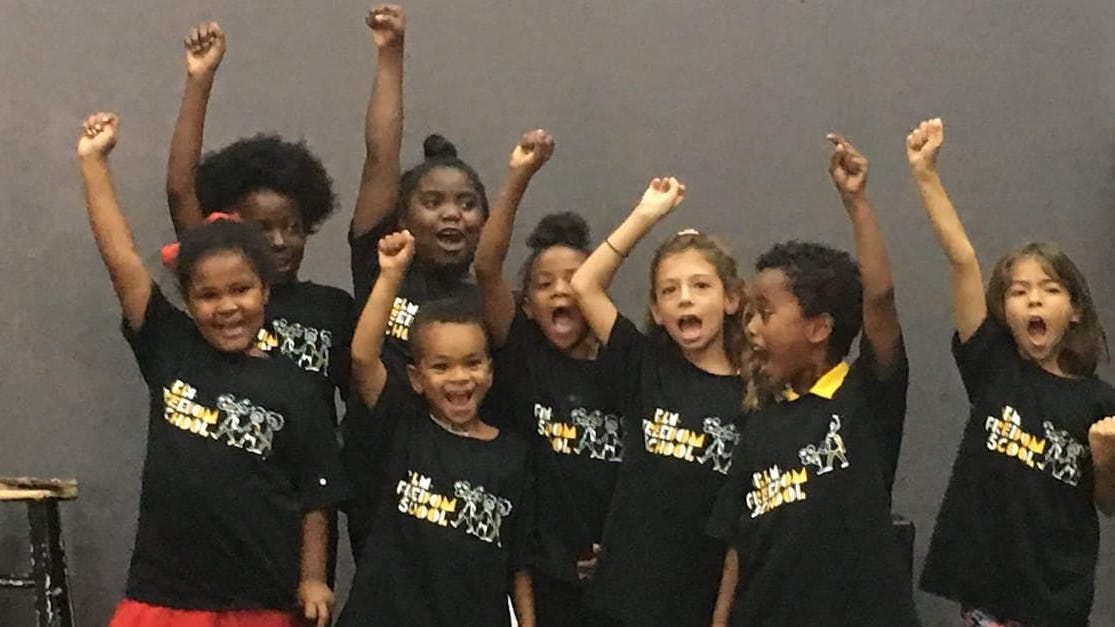 by Black Lives Matter 5280
$137,877
raised by 440 people
Dear Supporter,
Every year, Black Lives Matter 5280 (BLM5280) gathers Black children and educators across the Denver Metro Area for the Freedom School Summer Camp. This camp is a one-of-its-kind experience that affirms Black childrens' identities, exposing them to lessons, people, and places not offered in traditional settings. The camp has been helping students explore their interests and talents, while providing top-of-the-line education, free or charge, for the past five years.
As BLM5280 prepares for our sixth camp season, we face an increasingly challenging fundraising climate that has made this $50,000 program much more difficult to provide. Regardless of the difficulties faced in funding this crucial program, we believe it is more important than ever that we continue to offer this camp to the families who love it at as low a cost as possible.
You can make this a reality.
The Freedom School Summer Camp Sponsorship Program is a new way for businesses, organizations, foundations, and individuals to support the children who need tuition assistance in order to attend camp. This tax-deductible sponsorship program allows you to offer direct tuition assistance to a Black student in need of financial support.
Sponsoring a student is easy, tax-deductible, and can be done online in a few easy steps:
1. Visit www.5280freedomschool.com;
2. Click on the "Summer Camp Sponsorship" link seen at the top of the page;
3. Complete the form, making sure to fill in all fields that have an asterisk;
4. Click Submit. You will then be taken to our Colorado Gives site to complete payment;
5. A letter acknowledging your tax-deductible gift will be sent in the weeks following receipt of your donation.
If you prefer to pay by check, please:
1. Follow steps 1-3 listed above.
2. Please write "Summer Camp Sponsorship" in the memo line of your check.
3. Print & mail the Sponsorship Form along with your check to: 2713 Welton Street,
Denver, CO 80205.
4. A letter acknowledging your tax-deductible gift will be mailed to you in the weeks following receipt of your donation.
Log on to www.5280freedomschool.com to learn more about sponsorships and recognition.
Thank you for partnering with us to ensure that finances don't stand in the way of a child's fun and meaningful summer camp experience.
Amy E. Brown
Executive Director & Co-Founder, Black Lives Matter 5280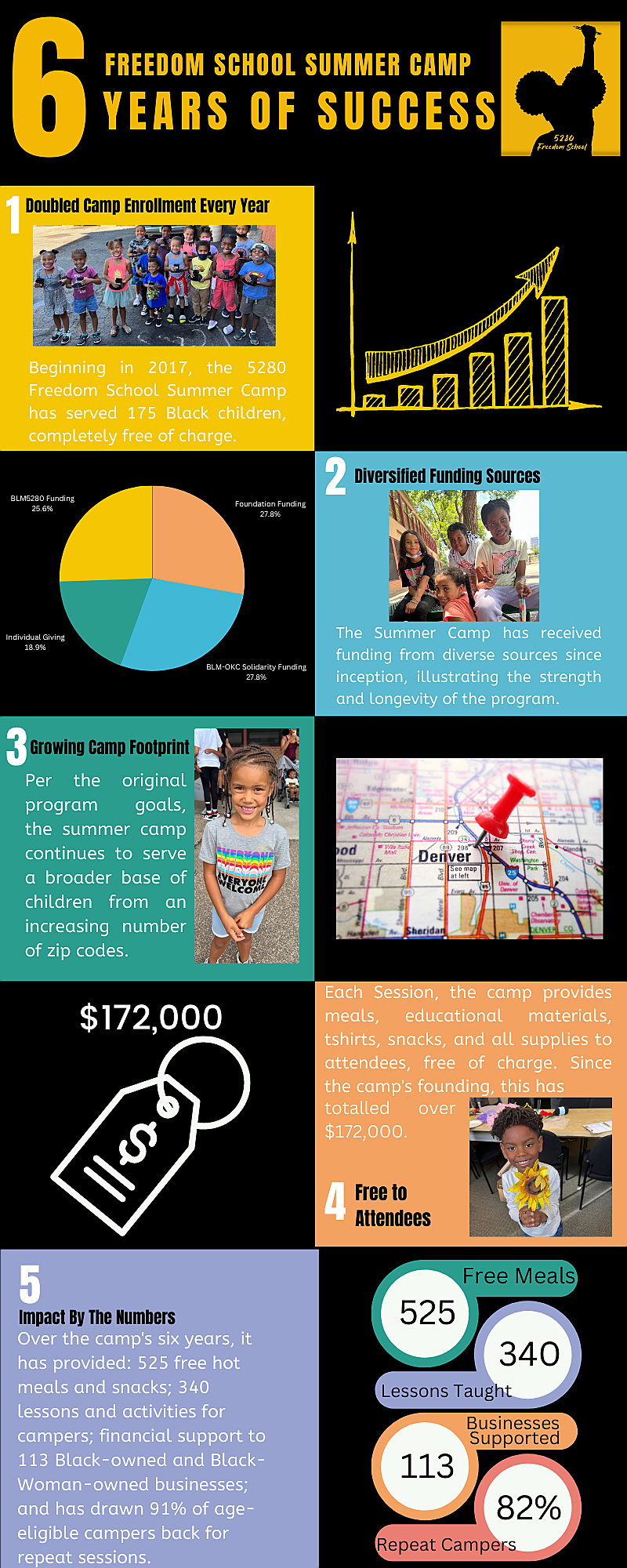 Black Lives Matter 5280 ● 2713 Welton Street ● Denver CO 80205 ● Registered 501(c)3 Tax ID 47-4131663