Benjamin A. Getchell Music Scholarship and Hummingbird Garden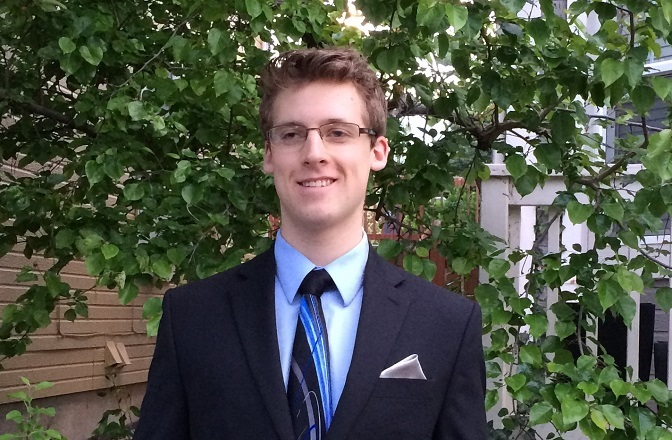 Benjamin A. Getchell Music Scholarship
Benjamin A. Getchell
10/01/1998 - 04/22/2019
SMWS Class of 2017
The Benjamin A. Getchell Music Scholarship is awarded annually to support students in the Shining Mountain Waldorf School music program with funds to strengthen and enhance their individual practice. Recipients of this award display a passion and connection to music.
This scholarship was established to honor the memory of an exceptional student and alumni of Shining Mountain. Ben was an accomplished and talented violinist and lover of music.
Ben's beloved violin is loaned annually to a student who embodies Ben's passion for the violin and music. Ben's piano was also donated to the SMWS music program.
Benjamin Getchell's love of violin and music:
In third grade when Benjamin was choosing an instrument, he was adamant he had to play the violin. He picked up his first quarter size violin and started playing it with perfect form, as if he was being reunited with it from a previous life.
Ben was trained in Suzuki method and classical music by SMWS faculty Kathleen Starr, Debra Holland and Emily Bowman. His first private lesson instructor Anthony Salvo, indulged Ben's joy of playing epic movie scores such as "Harry Potter", "Star Wars", Pirates of the Caribbean and the Last of the Mohicans. As Ben matured his focus changed towards fiddle tunes inspired by his instructor and SMWS alumni, Adam Agee. His favorites were Swallowtail Jig, and The Irish Washerwoman. Ben loved to play anything at warp speed like The Storm by Yanni.
Ben had a deep understanding of the real power and beauty of music that transcended the auditory experience. He experienced it with his entire being. Ben played his violin daily from third grade through his sophomore year in college.