In Memory of Austin James Hart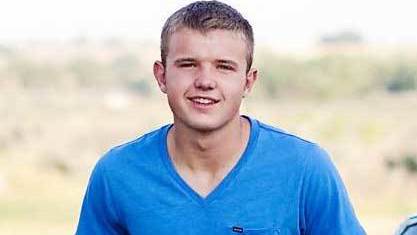 Austin James Hart passed away on Jan. 29, 2019. He found one last amazing way to serve others and "pay it forward": He was an organ donor, a
$112,599
raised by 169 people
The Austin J. Hart Memorial Scholarship Fund has been established at the Community Foundation of Northern Colorado to honor Austin's legacy of selflessness, integrity, hard work, courage, ambition, and an entrepreneurial spirit.
Meeting this $117,000 fundraising goal will endow the scholarship and provide one award every year --- in perpetuity -- to support a local student's educational journey. The fund's balance and award amount will continue to grow over time -- forever -- through the Community Foundation's investment program.
While we ask that most gifts be made online using this page, donors wishing to donate $1,000 or more may make their check payable to the Community Foundation and mail it to 4745 Wheaton Dr., Fort Collins, CO 80524. Please include Austin's name in the memo line. Please note that gifts made by check directly to the Community Foundation will be incorporated into this page's giving total on a weekly basis.
Donors who would like to donate non-cash assets such as appreciated stock, an insurance policy, real estate, or mineral/water rights should contact the Community Foundation's Donor Services team at DonorServices@NoCoFoundation.org or (970) 488-1986.
_________________________________________________
Austin was a young man who lived his life to the absolute fullest. From the time he was a small child, he loved to learn new things, and anything that had wheels or a motor caught his attention. He thrived on drawing and creating, especially if the subject was hot rods.
Austin learned at an early age to set goals and work hard to achieve the things he dreamed of achieving. He valued ethics, morals, and happiness of friends and family. He graduated from Colorado State University (in record speed) and started his own business: Hart Body Shop. He never once thought of it as work. Austin relocated his business to Lake Havasu City, AZ in February 2018 to realize his dream of racing jet skis professionally. He enjoyed rescuing dogs, fishing, riding dirt bikes, off-roading in his Jeep, golfing, and being outdoors.
Austin was a good friend and a loving son, brother, grandson, nephew, and cousin. He paid it forward in life by mentoring people and lending a helping hand to others. He was so very loved by all who knew him. When Austin smiled, he lit up the world, showing others what true happiness looked like.
I AM
I AM A WARRIOR...
-- Courage and confidence to succeed in anything I do
-- Sacrifice most anything for ones around me
-- Confront every challenge
-- Hold myself to a high level of integrity
-- I am direct / "forward"
-- I am not afraid to overcome my fears
-- I am ambitious to be the best / greatest
Authored by: Austin James Hart