Paleontology Fieldwork Scholarship Fund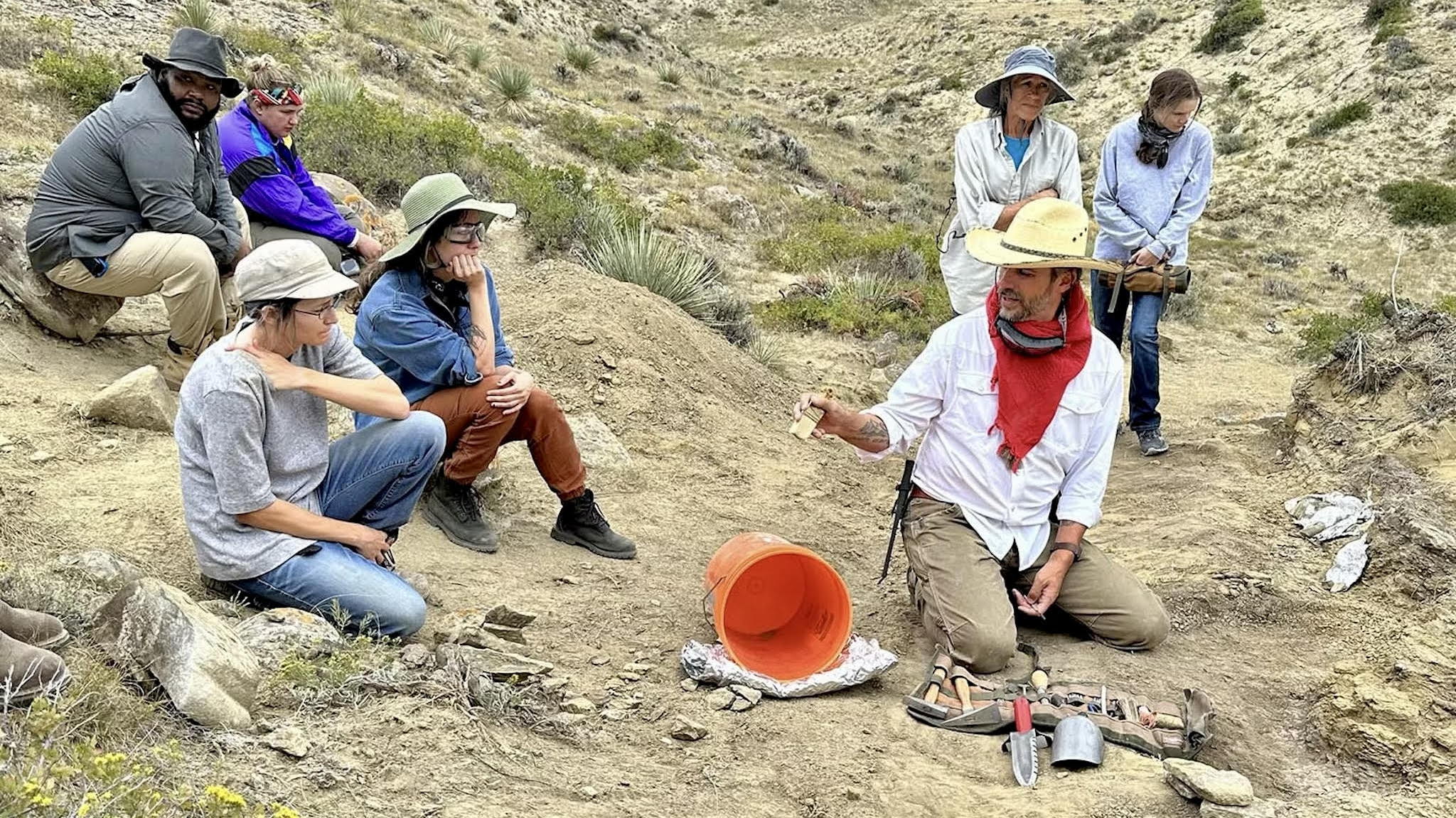 Support aspiring paleontologists and lifelong learners by underwriting an authentic field experience
$50
raised by 2 people
$1,600 goal
Would you consider supporting future paleontologists? The Morrison Natural History Museum Foundation offers a fund to help eligible applicants participate in our incredible paleontology fieldwork. This fund breaks financial barriers hold you back from your passion. We assess need based on student goals and chaperone needs to ensure that everyone can participate. As an awardee, you'll receive programming, food, lodging, and transportation as required. 
You'll work alongside our museum crews as we explore fossil sites in the Upper Cretaceous Lance Formation of Wyoming. You'll have the opportunity to collect dinosaur bones, teeth, and other remains of an extinct ecosystem being actively reconstructed. Our program also offers the chance to learn basic geological concepts, develop an eye for identifying rock versus bone, and prospect for fossils. You'll help document sites and collect specimens that have remained buried for over 66 million years. And when applicable, you'll learn mapping and field jacketing techniques for the safe recovery of fossils.
The Triceratops Gulch Project is the perfect opportunity to consider paleontology as a future career and deepen your knowledge of science. Don't miss out on this incredible experience. Apply now for the chance to join us in the field!