Monte Vista Crane Festival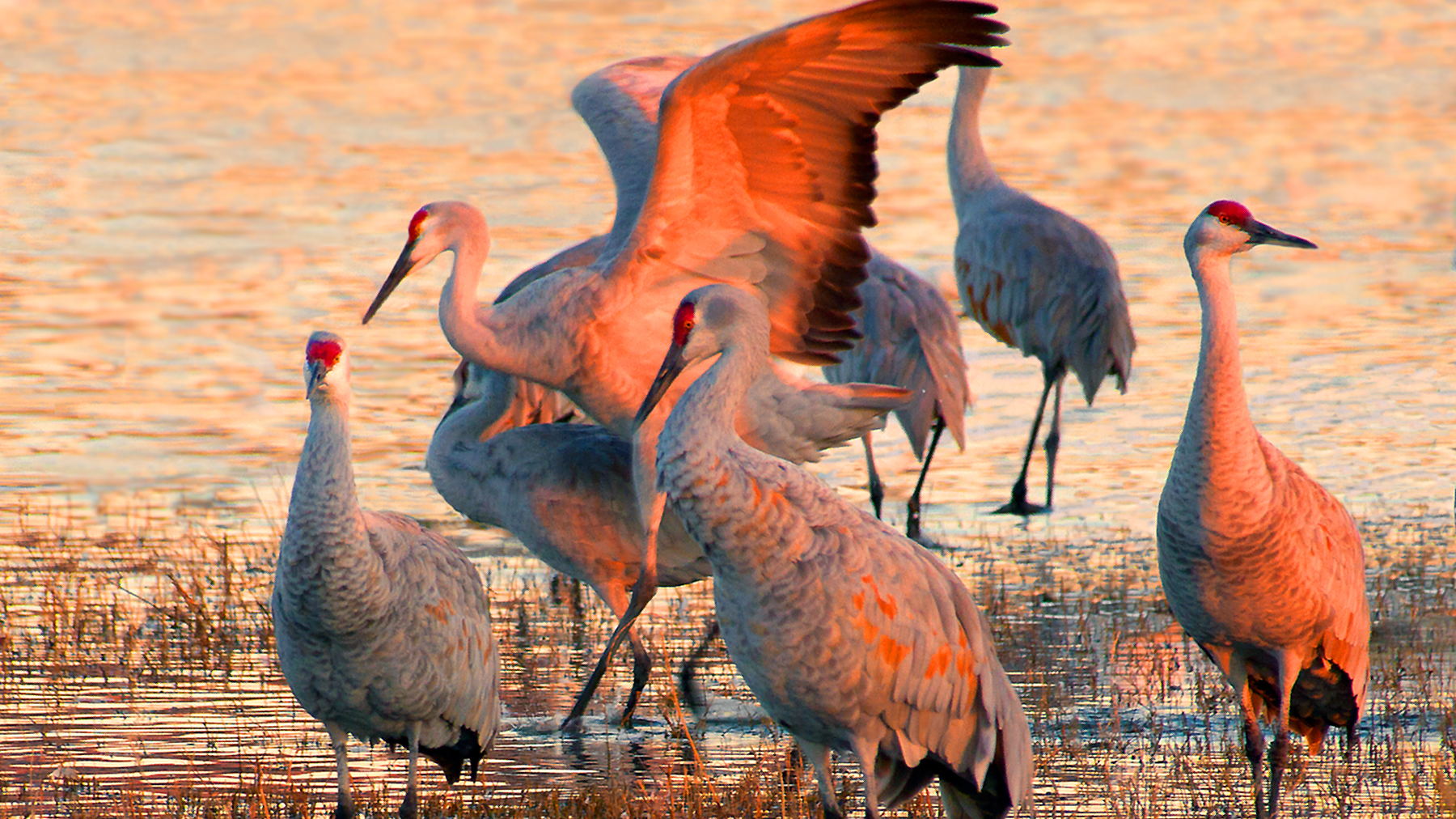 Colorado's oldest birding festival, MVCF has a 40-yr history of promoting conservation in the SLV
In February, Sandhill Cranes, the San Luis Valley's oldest visitors, begin their annual migration north from their wintering grounds on and around Bosque del Apache National Wildlife Refuge in New Mexico. They congregate in large numbers on the Monte Vista National Wildlife Refuge to take advantage of the open water the refuge provides for roosting and grain for food. They return to the San Luis Valley during the fall on their way back to New Mexico.
Today, crane watchers come from far and wide to join the celebration at the Monte Vista Crane Festival held the second weekend in March. While the festival offers outstanding opportunities for celebrating and understanding cranes and other wildlife, the common denominator that brings visitors back year after year is the 20,000 or so greater Sandhill Cranes and a few thousand Lesser Sandhills. Besides the cranes there are thousands of waterfowl, numerous wintering bald eagles and other raptors that highlight the wildlife viewing.
The Monte Vista Crane Festival is made possible by generous donations and sponsorships. By donating to our Colorado Gives Day campaign, you can help keep the Monte Vista Crane Festival returning year after year like the Sandhill Cranes!